A Smarter Way To Heat Your Home
Infrared heating is a comparatively new type of heating, which operates by heating the ceilings, floors, subjects and objects in the room by a stream of infrared radiant energy. Current central heating systems work by heating the air and circulating it throughout the living space and losing efficiency through ducting and leakages.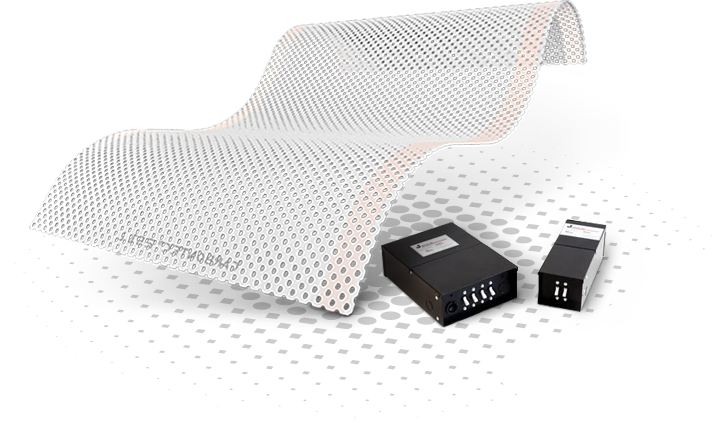 Our Carbontec® heating system is compatible with every type of living space or commercial space, such as apartments, condos, houses, hotel resorts, warehouses, and offices. Our systems can be tailored to your needs, whether you seek to replace your current heating system or supplement it in places where your current heating system is not effective. The main advantage of your new Carbontec® system is its discreet installation design, and its space saving potential. Carbontec® can be installed onto ceilings or floors along with almost all types of construction material, such as wallpaper, paint, plaster, laminate, ceramic tile, linoleum and more.
The Carbontec® heating system operates at a low voltage of 24 volts and is carried through a tested and approved transformer. Your new system is protected with current residential and commercial protection systems (circuit breakers) along with a self regulating voltage monitor built into our approved transformers. Current UL-Listed thermostats can be used to set or program your Carbontec® Heating system to maximize savings and efficiency. The warranty for Carbontec® heating material is 25 years.
Carbontec® is easy to install and completely hidden from view. Designed to quickly and effectively provide comfortable warmth
Carbontec® instantly distributes infrared heat throughout your home or office without taking up any space! The material itself is only 0.21 millimeters thick! By replacing your aging conventional heating system with Carbontec® you can get rid of radiators, pipes and boilers cluttering your living and storage space. Carbontec® saves you money, space, and helps in achieving greater efficiency.

Carbontec® runs so efficientlyt at such low voltage that it only requires 20-25% space coverage. The savings alone will allow Carbontec® to pay for itself within a couple years of implementation.

Traditional heating systems are 70% efficient at best when new. Carbontec® can yield 98% efficiency the moment you turn on the switch! This means lower electricity bills and greenhouse gas

Americans spend 90% of their time indoors on average. With that in mind, indoor air quality is of the upmost importance for homeowners and business operators. Additionally, infrared heat has anti-allergenic properties because the system produces no dust, acts as a dehumidifier, and can help eliminate the formation of mold.

Current central heating systems can take up as much as 7.5-14.5 cubic feet of space (1-2 of your average size refrigerators) in your home or office. Carbontec® eliminates the clutter of pipes, boilers, and radiators as utilized by outdated conventional heating systems.

The Carbontec® film is just 0.21 millimeters thick and can be placed behind or underneath any decorative surface.

The Carbontec®System is UL-listed, 100% safe, fire-retardant, self-extinguishing, and resistant to minor damages, and punctures.