JMF MINI SPLIT LINE SET KITS
Insulated, Pre-Flared with 14-4 Wire Included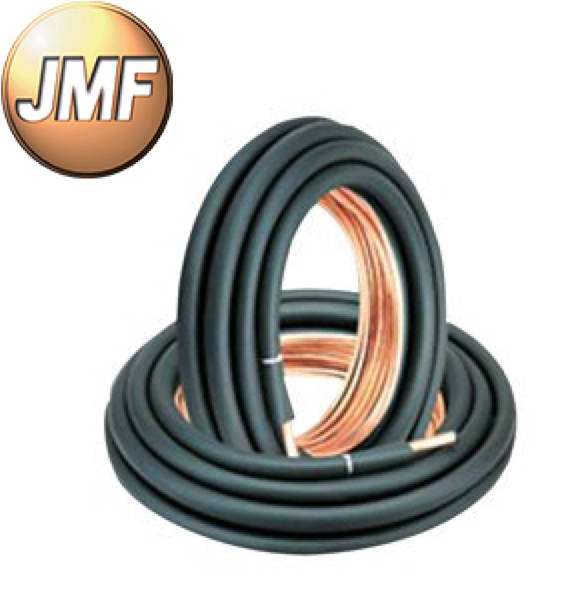 By sourcing its products from around the globe, JMF can offer its customers the best value and highest quality on the planet. In line sets alone, JMF has more sizes and configurations than any other company.
Because of its vast reach, JMF assures customers of a streamlined order process, with complete product integration. HVAC professionals have long recognized JMF as a knowledgable, service-oriented supplier.
In addition to line sets, JMF offers copper tube & fittings, valves, brass & malleable fittings, PEX tube, tools, water & gas connectors and appliance kits. Since its founding more than 60 years ago, JMF has evolved with the HVAC industry and risen to the top of the market.
Customers of JMF appreciate not having to shop various suppliers to piece together a single job. They know the company can be trusted to supply the highest quality HVAC products from around the globe.